Overview
As a volunteer-driven 501(c)(3) nonprofit organization, the newly established Maytime Band Review Association is a forum for the promotion of music education and cultural diversity by encouraging the participation of local, national and international marching band programs. The organization aims to bring the community together to celebrate and strengthen cultural pride, stimulate tourism and promote the local economy.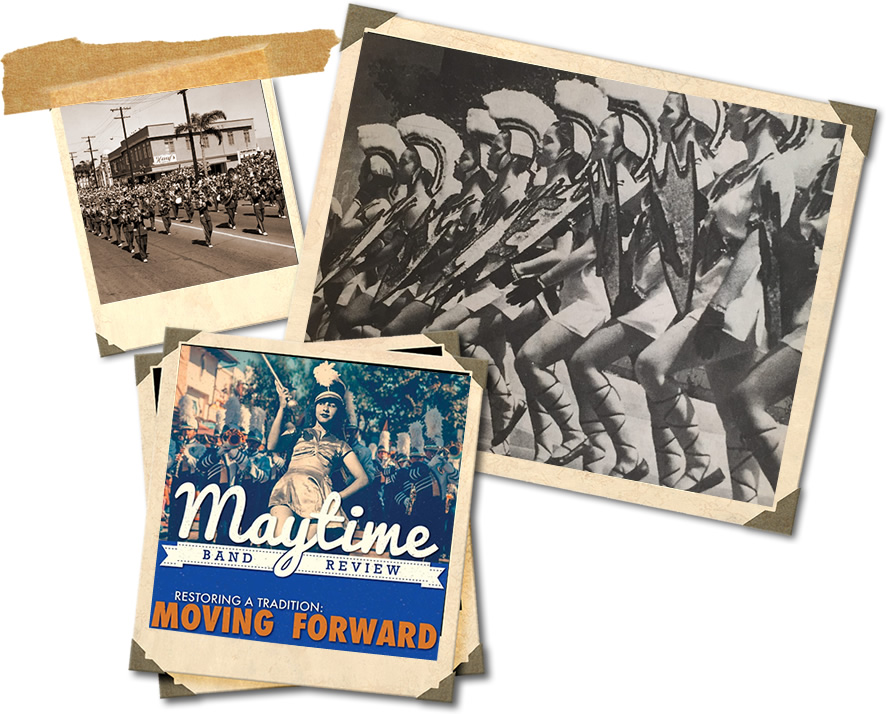 History
Much has changed in our country over a decade ago since Maytime Band Review's final year in 2004. The marching band and music activity in our schools has also dramatically changed with the insurgence of indoor competitive marching activities during the winter and spring, such as winter guard, winter percussion, and now competitive winds has added to music students' already busy winter and spring concert band season schedules.
Over the years of planning and input from band directors and local music organizations, it became clear that the event being held within the fall season of competitive marching band parade and field show competitions was going to accommodate and be more equitable to more groups.
In its core value, hosting an event with this much historic and emotional sentiment is about showcasing the hard work and dedication set forth by students who have spent years learning their craft of music. It's also about having a community connection, pride in representation by those schools performing in their community, with everyone coming together to enjoy a free family event that brings neighbors together — regardless of the time of year.