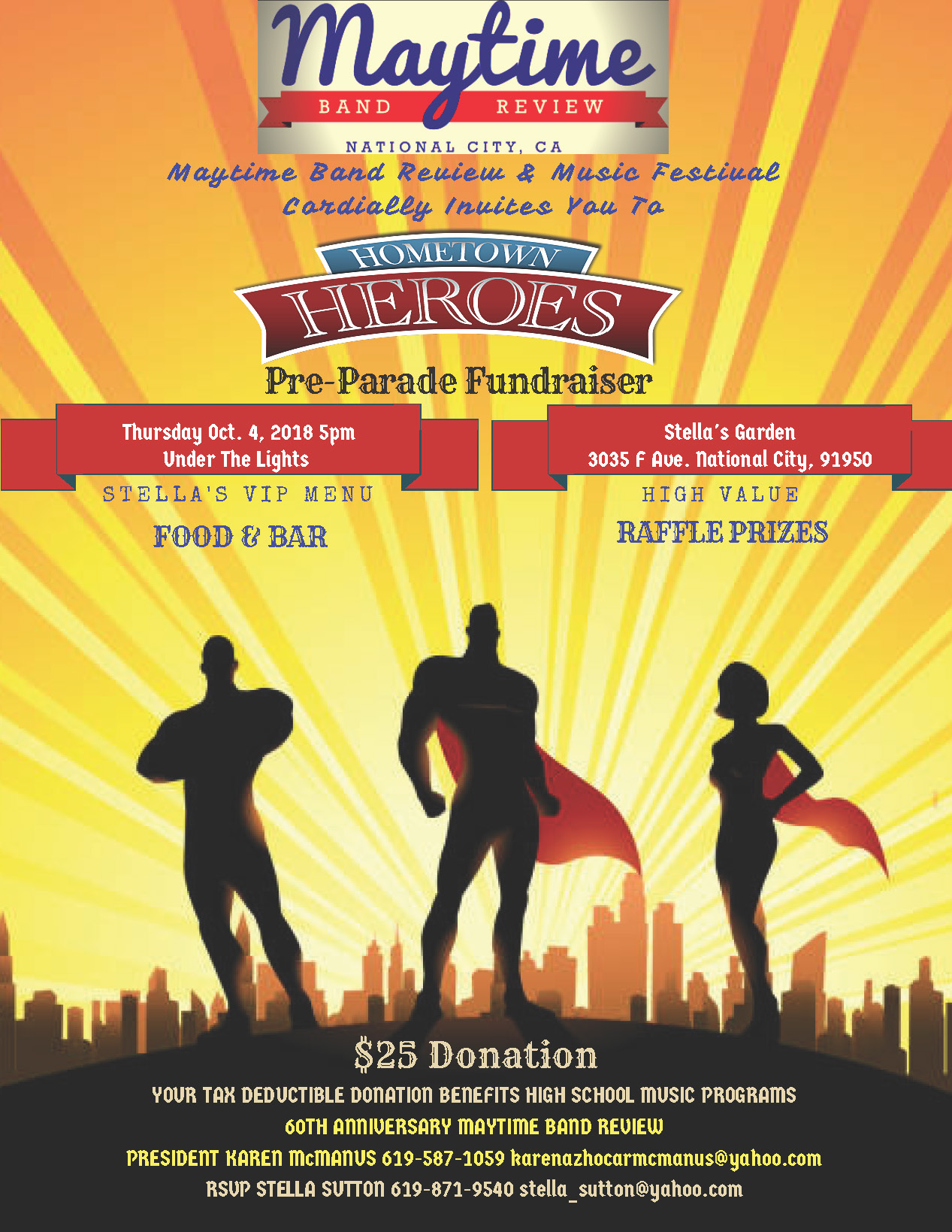 We are 3 days away from the 60th Maytime Band Review & Music Festival!
Join us for our final fundraiser on October 4, 2018 at Stella's Garden located at 3035 F Avenue, National City beginning at 5:00pm.
A donation of $25, gets you food, drinks and a whole lot of fun! Mark this date on our calendar and we hope you can join us!
Silent Auction Included!
We would like to thank our sponsors below for donating these wonderful Silent Auction items to our pre-parade kickoff
Ten (10) $10 gift certificates – donated by The Family House of Pancakes in National City on Plaza Blvd.
Four (4) $25 gift certificates to Fuddrucker's – donated by an anonymous donor
Trip with airfare – donated by Southwest Airlines

and more!
Click on the image below to download the flyer.