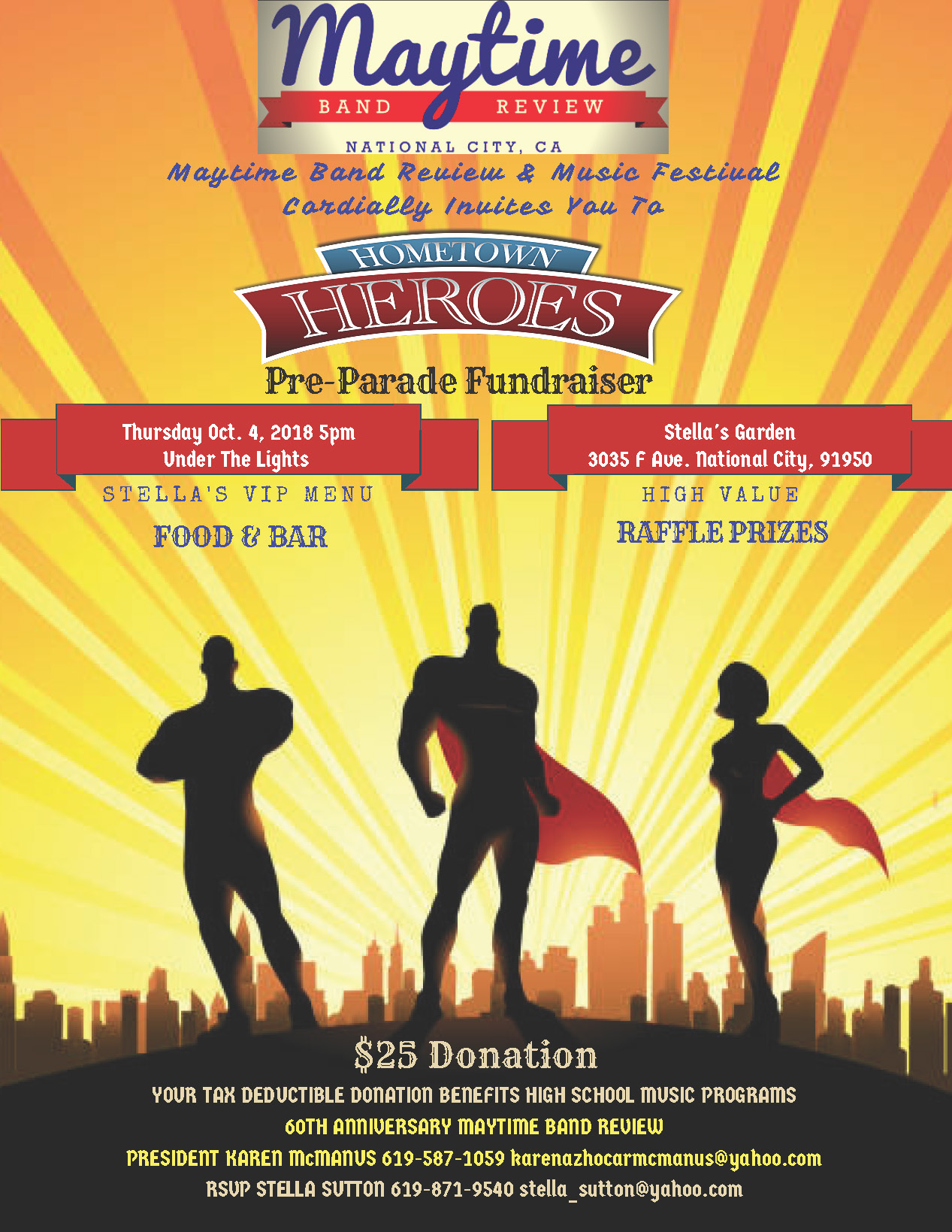 Join us for our final fundraiser before the Maytime Band Review Parade & Music Festival on October 4, 2018 at Stella's Garden located at 3035 F Avenue, National City beginning at 5:00pm.
A donation of $25, gets you food, drinks and a whole lot of fun! Mark this date on our calendar and we hope you can join us!
Click on the image below to download the flyer.